yatta!! apa khabar yaa?? hehe. dah seminggu tak update blog. bukan sebab busy tapi sudah tak ada idea atau bahan untuk diceritakan. ada pon kejap lagi bunyinya macam emo lak..huhu. biasala aku. suka buat ayat2 macam tu. hehe
erm, kali ni aku nak share something. tak tahula perlu ke tak aku menulis pasal benda ini. tapi layankan jela ye kawan2. aku rasa aku terlebey sudey. macam tajuk tu. erm, tak tahula. tapi rasanya ye. ape yang aku dah buat?? hurm..ntahla. aku terlebey dalam berkomunikasi. bukan secara depan2 tapi scr sms je. even benda tu bukan depan mata tapi cukup bagi aku untuk merasa malu and rasa tak mahu keluar bilik. grrrrrrr~!!!
rasanya aku cuba ingin berubah. berubah untuk pandai berkomunikasi dan menakis segala perasaan malu aku yang over2 tu. so aku cubala untuk melakukannya dengan baik tanpa ada orang perasan. tapi aku rasa manusia itu mungkin sudah perasan! aduyai...mati2! aku tidak buat pape pun. tapi mungkin sebab aku je kot yang mostly byk 'mula' membuatkan manusia itu mula perasan. damn! hahaha. memang tak lama lagi mamps la aku..hehe. haihhhh..susah2. kenapala hidup manusia ni susah?? apatah lagi yang melibatkan dari dalam. perasaan. benda yang tak boleh paksa. tak pernah meminta untuk suka atau crush on someone. tapi2 perasaan tu yang datang sendiri. aku tak pernah mintak. apatah lagi dah final sem ni. sempat plak la kan nak berkenal-kenalan dalam masa yang hanya tinggal 4 bulan je lagi ni..
tak perlula tahu sape orang tu ye. diam2 sudey. sape yang tahu pon buat2 tak tahu jugak ok. hehe. aku rasa aku perlu stop. stop daripada mula perasaan suka aku ni jadi benda laen. caranya: jangan contact terus! kan2?? rasanya berkesan tak?? harap2 menjadi. perasaan aku ni dahla suka merepek. kalau dilayan tak tahula ape yang nak jadi nanti. so, i should stop. starting from this very moment. lantakla kalau aku sakit nanti. biarla sakit sekarang dari aku sakit kemudian yang mungkin dah tahap icu. huh!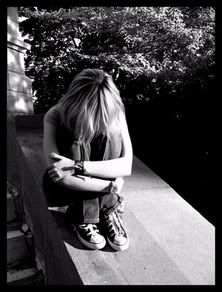 ya Allah, kenapala agaknya pada saat-saat akhir aku di sini aku diuji sebegini rupa? adakah mungkin aku sudah dewasa dan mungkin dah bersedia untuk ini semua? but it's just a tacky thing. i should ignore all of these from the 1st place. bile dah melayan kan dah padan muka. dah susah nak stop. haihhh...nak 'L' jela pasni...lagi pon aku dah pon married dengan kawan aku a.k.a. akie kat facebook..kan syg kan?? hahahaha!
so, kesimpulannya: ntah..hehe. rasanya aku dah pasti dengan satu benda. tak perlu buat pape dah. no more messages. sebarang perbualan di alam maya pon kalau aku nampak aku akan buat bodo je. buat2 tak nampak. unless kalau manusia itu yang mula dulu. xdela aku ignore terus kan. harap2 berkesan even aku kena menipu diri sendiri. aku terpaksa. seriously. sabar jela. takpe2, aku kuatlaa..aku de ramai kawan2 aku. especially men2 aku yang sentiasa mengikuti perkembangan aku..hehe. syg korg. so, bagi mengelakkan aku merepek dengan lebih advance lagi so aku dah bercadang untuk mengaktifkan diri aku esok untuk menemani rudy a.k.a. cik limah untuk ke bentong bersama tiqa untuk fieldwork. itu kawasan rudy. 8 pagi dah gerak. so weekend esok aku kena bangun awal!! dah lama aku tak bangun awal untuk weekend..hehehe
tadi aku turun ke tempat food fair bersama abg nas. dah lama tidak bersua secara dekat. haha! aku dari last sem lagi nk belanja die. sebab ape aku dah tak ingat. hehe. so, dalam 830 camtu ktorg gerak turun ke bawah. beli makanan. pastu teeetttt.......hahaha. watever. dah membeli ktorg lepak jap dekat pc fair. dah bosan tengok orang maen pes ktorg naek atas kat dato. pegi makan kat cafe. dah berkurun aku tak makan kat situ. aku membuka cerita sedikit. tapi cerita abg nas yang paling aku suka. aku mendengar sampai abes ktorg makan. the end. hehehe. dapat jugak aku mengetahui endingnya. thanks bro! salah satu cara aku tak nak meracau untuk malam ni adalah dengan membusykan diri dengan orang lain. connection kan ramai... ;)
tapi tak semua suka dgn cara aku kan..... =]